Banner Ad Piler
Stack HTML5 ads for
preview, feedback, download and approval
Adpiler: a Display Ad preview tool for designers, clients or anyone involved.
Go ahead, try
it yourself !
add
Drop your HTML5 Ad here (ZIP)
Uploading...
Extracting Zip archive...
Preview pages
Stack all banners on one single page
Still sending HTML5 ads by email?
Pile all banners on a preview page, then share the URL with your clients, team members or anyone involved.
A preview tool for display ads, created by designers like you
sentiment_satisfied_alt
Your clients
Let clients provide feedback
Changing which headline? A bigger button, but where?
Clients can leave
annotated feedback
ON the ad. Circles indicate the exact place where modification is requested.
You'll see instantly what they are talking about!
Design Team
Easy editing with everything in one place
Getting lost in all those emails? Not anymore!
Manage feedback
on HTML5 ads from clients in one single place. A peace of mind for all.
Mark the feedback thread as solved and it'll turn green. See instantly which issues are solved, and which have to be addressed.
Staging Display Ads
Adpiler = banner approval made easy
All banners ready to go live?
Let clients approve HTML5 ads
or the whole ad set with a click of a button.
Clients can download the Zip file directly from the preview page. Nobody grabs the wrong version ever again.
Preview Tool for Designers
Don't depend on your developers
to upload your banners with your own tool. Create beautiful preview pages and stack all banners yourself.
Save Time and Money
Super easy to use
for clients, designers and everybody involved. It doesn't take hours, but just minutes to get started. Try it yourself.
History Tracking
Who added what? When was this feedback thread solved?
Track everything
what happens on your preview page.
Built-in Optimizer
We'll extract all files,
minify JavaScript/CSS
, optimize all images found and let you download the optimized version with the file structure untouched.
Page Settings
Allow or disable feedback, file downloads or banner approvals. Password-protect your preview pages.
With Adpiler you're in full control
.
Portfolio
A preview page with all of your previous work is a great way to
inspire future clients
. Show them your ideas and capabilities.
Impress your clients with
simpler ad approvals
Eliminate delays and boost your efficiency!
sentiment_satisfied_alt
MORE
FREE TOOLS

FROM CREATIVEQA.IO

Made with

favorite

by Ad Ops.

HTML5 Ad Validator
Check the initial load size, click tags, CPU usage, missing assets and much more! A must-have for HTML5 designers.
Ad Tag Tester
Check third-party ad tags for load speed, 3p cookies, memory usage, SSL-compatibility, mobile friendliness and much more! A great tool for publishers.
VAST Inspector
30 Quality Assurance tests for VAST Video Ads. Check the video codecs, frame rate, video size, MOOV atom position, download speed... an indispensable tool!
HTML5 Ad Optimizer
Image compression and JS/CSS minification to speed up ad loading. Download your ZIP with all assets optimized and the file structure maintained.
HTML5 Backup Ads
Still taking screenshots manually? Simply upload your HTML5 Zip and choose the best image from 6 different shots. How cool is that!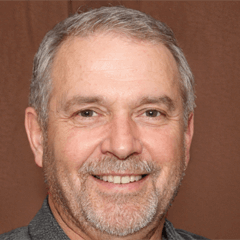 format_quote
These quality assurance tools and APIs have reduced our company's operational costs tremendously. A huge time saver!
Hayden Elson
Managing Director, Galactic Media