Ad Tag Previews
SSL Compatibility
GDPR Compliancy
Ad Server Vendors
Internal Audits
Ad Validation Scanner
VAST Tag Validator
Google's 3P Validator deprecated. Alternatives?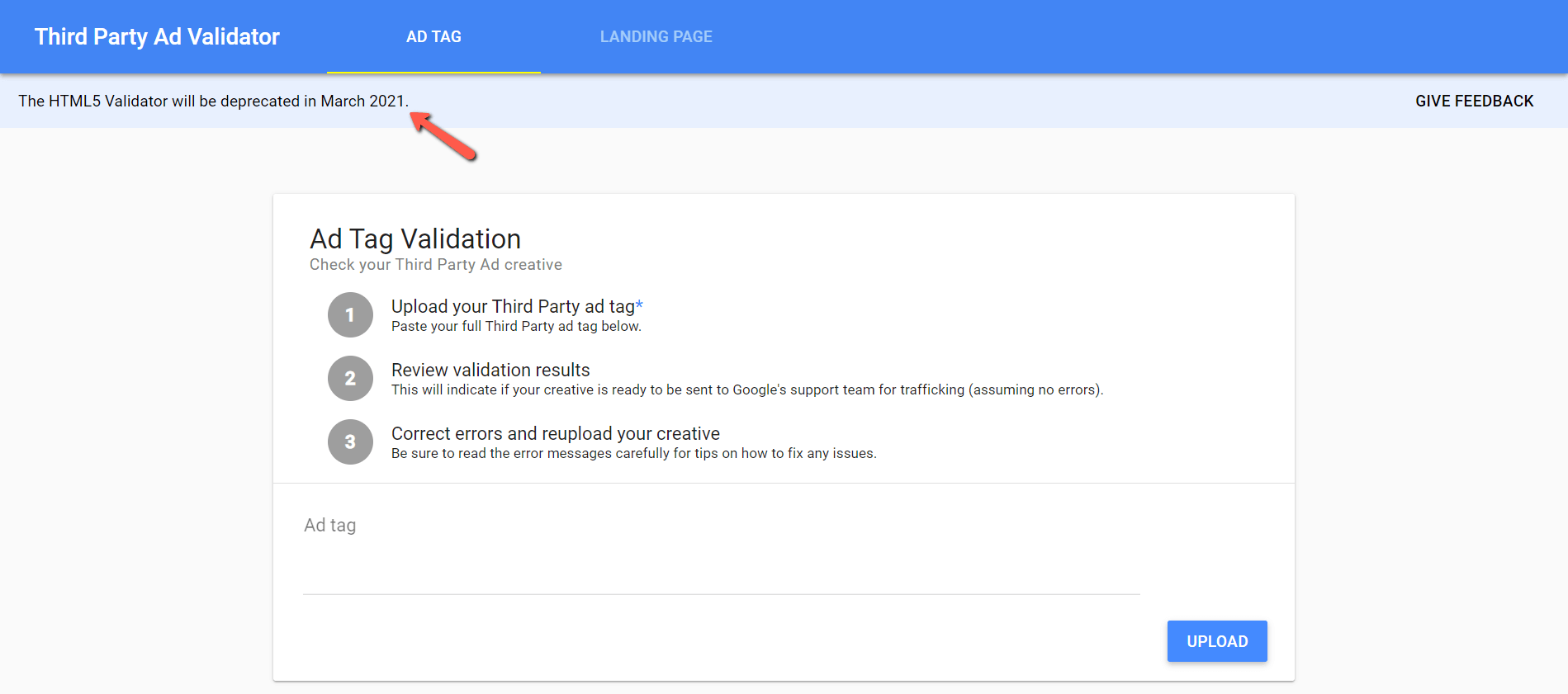 If you're a user of Google's Ad Validation tool, you may have to find an alternative after March 2021. For many years, the tool has been used by Ad Ops to check the quality assurance of third-party ad tags.
What are the alternatives?
At the time of writing, only three alternatives are available:
CreativeQA.io
It measures ad latency, the number of HTTP requests, auto-playing videos, JavaScript errors, GDPR cookie dropping and many more. The ad validator is free to use and supports Third-Party code and VAST tags.
The Media Trust
The Media Trust provides automation and monitoring services for organizations across the entire advertising technology ecosystem. It validates ad quality in-flight and monitors for malware/malvertising.
Geoedge
Known among Ad Ops for years, Geoedge can protect creatives in real-time. It has a 90-second verification process that gives you an overview about the ad quality.
Quality Assurance tests for creatives
Direct-sold campaigns are commonly trafficked via third-party ad servers, which may invoke 4th parties that increase latency, drop cookies or break your page. The ad validation tool on CreativeQA.io covers most of the checks you would think of when validating new 3P tags. It's an indispensable tool for Ad Ops by flagging issues that 3P creatives may have before going live.

Automated Creative QA with APIs
You can use APIs to automate the whole creative QA process. Ask your ad server vendor to integrate the APIs in your portal, so you can evaluate new creatives before the campaign goes live.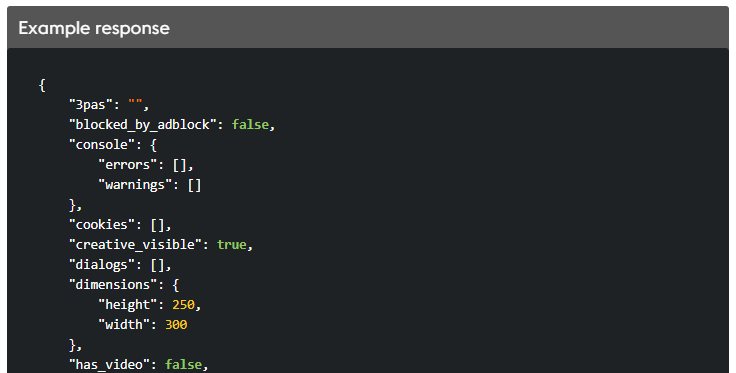 External Resources